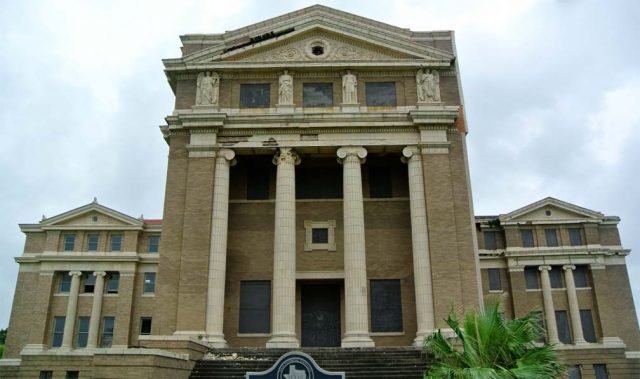 When it was built in 1914, the Nueces County Courthouse was both majestic and massive. The local newspaper proudly declared "the new building poses us an empress, sitting on her throne with her courtiers, the city of Corpus Christi lying at her feet."  The impressive Classic-Revival structure was the county's third courthouse, built during a time when county buildings represented more to the people than mere offices and courtrooms.  It was symbolic to the arrival of Corpus Christi Bay as an economic center of South Texas.
During the twentieth century Nueces County exploded in size, eventually outgrowing the square footage of the building.  The courthouse battled progress, technology, and multiple hurricanes but ultimately it lost its fights with capacity, deterioration, and maintenance funding.  Since the county moved out in 1977, the courthouse has spent forty years unused and deteriorating while Corpus Christi's most decorated civil servants debated its future.
In 2017, that future may finally come into focus.