Monthly Archives: June 2014
The Jagdkommandos are a Special Operations Group of the Austrian armed forces. These soldiers "train for operations in the most difficult terrain and weather...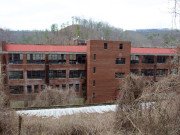 Located in the hills of Eastern Tennessee, this abandoned complex was once home to the International Printing Pressmen and Assistants Union of North America....